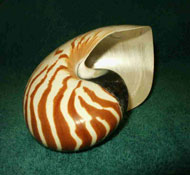 Magic Island Literary Works
Rosemary's Essay "ARIGATO" appeared in Chicken Soup for the Coffee Lover's Soul, HCI 2007, Page 109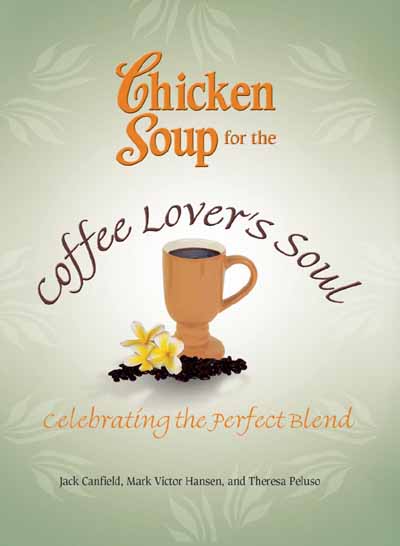 ---
| | | |
| --- | --- | --- |
| | "ARIGATO" means thank you in Japanese. But "ARIGATO" is also the title of Rosemary's essay in the above Chicken Soup personal essay collection. | |
---
Entering a Starbucks in Kanazawa, Japan, gave me quite a jolt. Emotional, that is. The coffeehouse looked so different from any I'd been to in the States. But why did my husband and I need a Starbucks, anyway? Here we were, in this exotic castle town, untouched by World War II.
We needed coffee, that's why. After days of nonstop drizzle, our umbrellas had become extensions of our bodies. I felt like the office workers in the musical How To Succeed in Business Without Really Trying. As they sang "Coffee Break," they gasped, wailed, and squawked in desperation for a cup of java.
Overseas Adventure Travel had been running our small group joyously ragged with its high-intensity days led by Ms. Junko Ito, an expert local guide. On our first morning in Kanazawa, we trekked along the cobblestoned streets of the historic Nagamachi quarter, filled with samurais' homes. I got the shivers when I saw the lattice-work windows. Behind them, the samurais' guards would sit, their swords at the ready, peering out unseen, but able to scrutinize all who passed by or approached the door.
We wound up our first day at Kenroku-en, one of the three most fabulous gardens in all of Japan. We strolled among the 12,000 trees, over charming bridges, and beside serene ponds tended by local gardeners. Their reflections appeared in the mirrored waters as they gently weeded and pruned shrubs and branches.
My feet started dragging. My legs weighed a hundred pounds apiece. Had we walked two miles-or twelve? At an exquisite teahouse inside the gardens, we were graced with a solemn, traditional tea ceremony. The tiny pastries tasted delicious, pampering my palate like marzipan, my favorite sweet. But the green tea met my tongue with a thick and slightly weird texture. Where was my coffee? Not here, of course. Oh, boy. How was I going to negotiate another eight hours of shrines, handicraft centers, and markets? Not to mention Buddhist temples: shoes off, shoes on, shoes off, shoes on.
Junko, always sympathetic and sensitive to our needs, announced an afternoon break to do whatever we wished. Like homing pigeons, Larry and I headed to the Starbucks near our hotel, in the Musashimachi shopping complex.
What was it that startled me as I set foot inside? Every coffee shop I've ever visited in the United States has signaled one message: this is a utilitarian, commercial establishment, where you pay for your order, stay for a bit, and leave to make room for other customers. Not this Starbucks.
It was so uncommercial! It consisted of two rooms. The first one was like entering a comfy living room, crowded with sofas and puffy armchairs. The place seemed to be geared to students, who sat in heavy silence as they pored over notebooks, textbooks, or perhaps novels. No one looked up when we entered, and they all shared two characteristics. One, they seemed totally focused on their work. And two, they looked as if they'd been there for hours and planned to stay for at least a few more. The upholstery almost seemed to be growing around them. Everyone sipped or munched. Some of the cups and plates even looked empty.
No manager hovered over a shoulder, hinting that it was time to order something more or leave.
The second, much larger room--the main area of the café--contained no couches or easy chairs. There was the counter for ordering, of course, and typical small round tables. But in the center was a long polished-wood table with two lamps on it: brass lamps with green plastic shades. A study table! How incredibly thoughtful of management. A girl hunched over her notebook, vigorously writing math problems. Across the table, a young man with highlighter in hand flipped through pages of a large tome.
Curiously, in the entire café, we saw not one laptop computer. Maybe they're too expensive for young people in Japan. Or maybe too clumsy to carry about.
I got so wrapped up in this remarkable scene that I almost forgot what I'd come for: a decadent white chocolate mocha. My virtuous husband ordered decaf coffee. The tables were so small that Larry and I played "kneesy" and "footsy" as we savored our drinks. We lingered long after we'd finished, basking in the local atmosphere.
It's well known that Japanese parents place a tremendously high priority on their children's education. Millions of words have been written about the pressure exerted on children to excel scholastically. Maybe I'm too sentimental. Maybe I'm naïve. Certainly, the main goal of Starbucks is to make a profit, and its prices are high. Still, I found the approach of this particular coffeehouse--its underlying kindness--both touching and refreshing. And for this I say arígato! Thank you!
Rosemary Mild