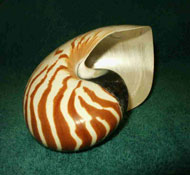 Magic Island Literary Works
Reviews of Our Books (Click on covers for more reviews)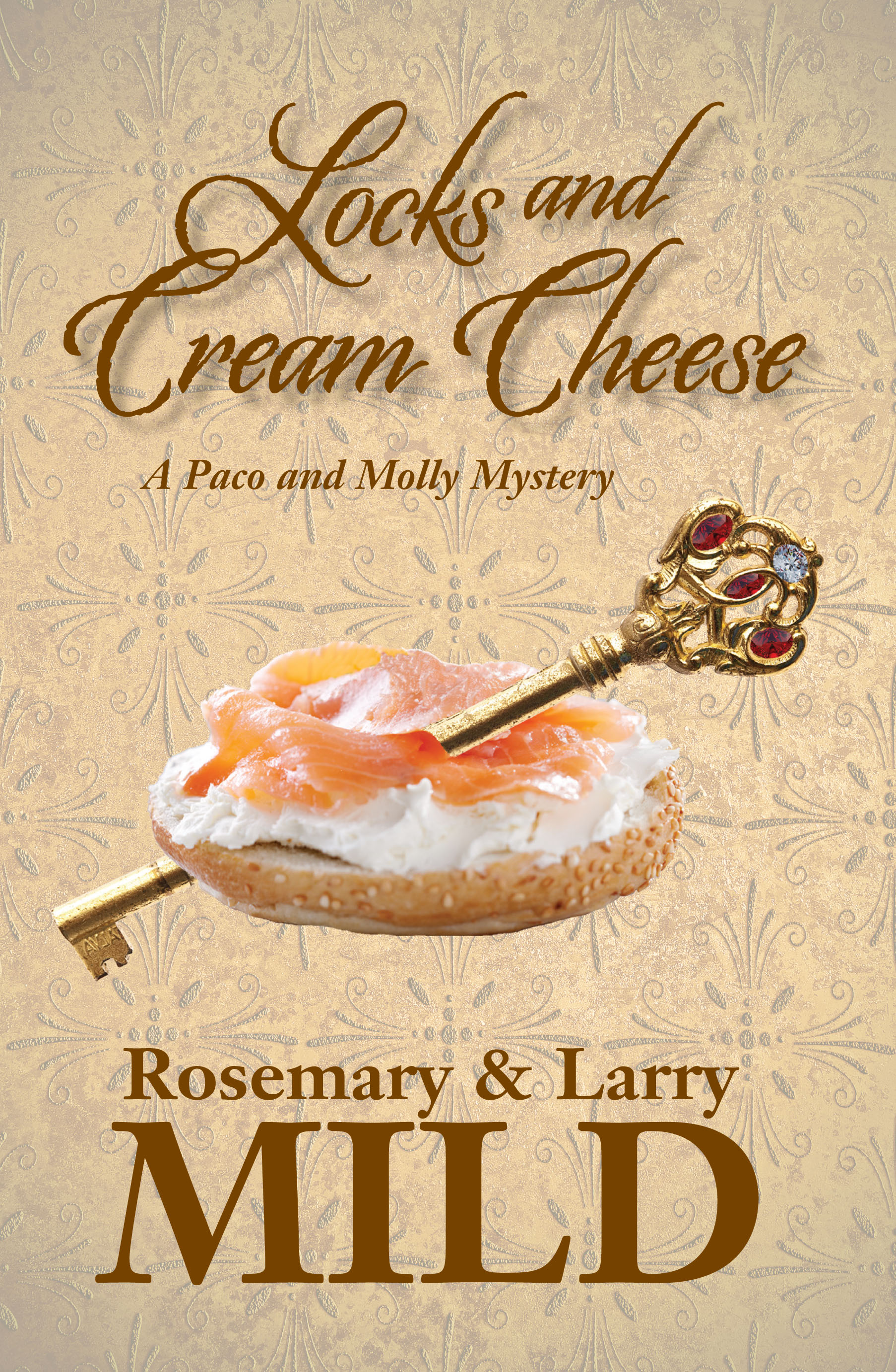 More Locks and Cream cheese Reviews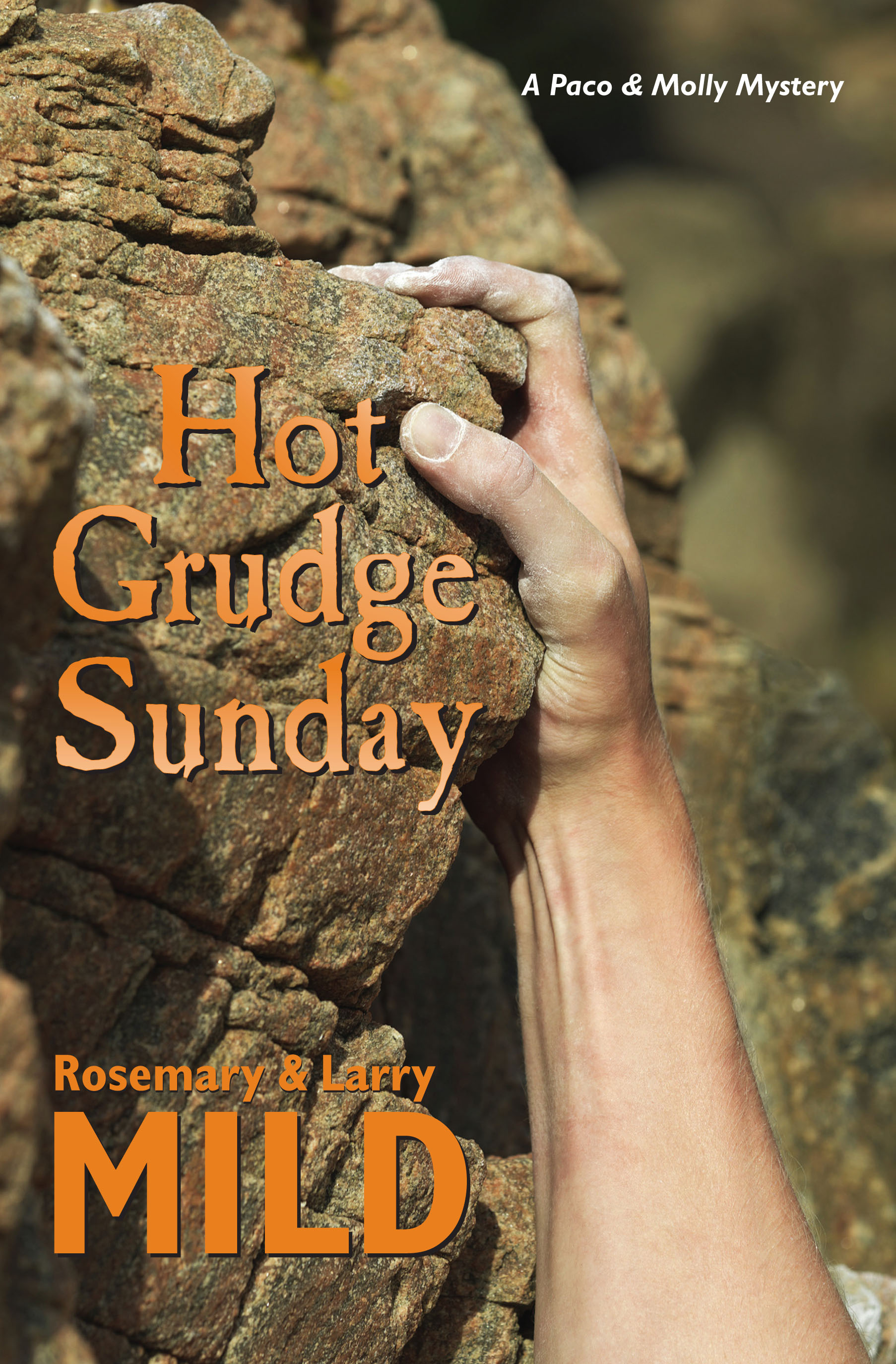 More Hot Grudge Sunday Reviews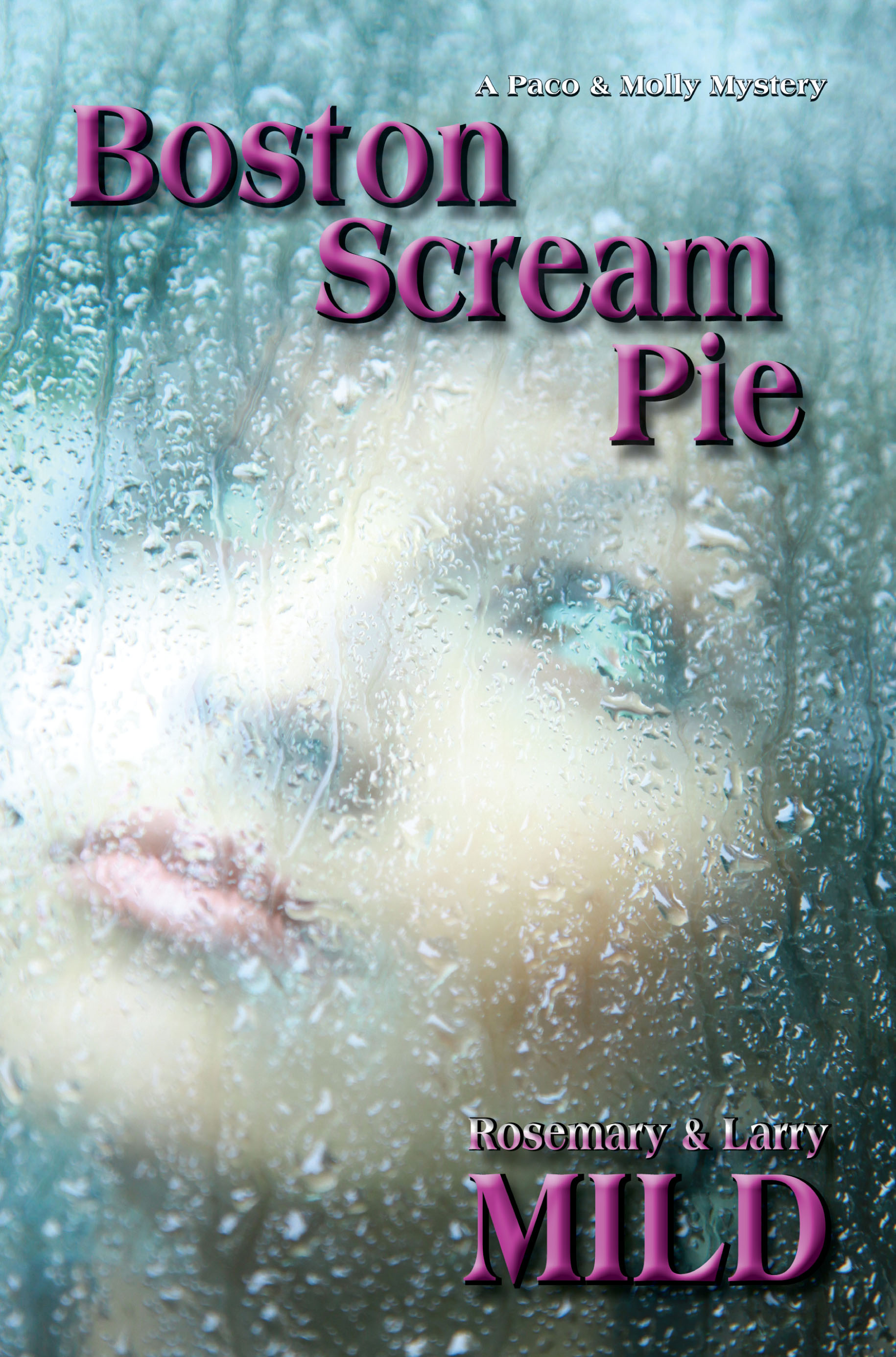 More Boston Scream Pie Reviews
Mystery Loves Company, Reviewed by Kathy Harig: "Locks and Cream Cheese is a one-of-a-kind upstairs-downstairs story, and it happens here on the Chesapeake Bay. I loved the book."
The Washington Post, Story by Sandra Travis-Bildahl: "Finishing Each Other's Sentences Whether Conversing or Writing, Late Blossoming Couple Find Joy Whenever They Collaborate."
Masters and Maestros, Reviewed by Donna Brown: "Move over, Agatha Christie. The Milds have taken over! Locks and Cream Cheese is an extraordinary read."
The Capital, Annapolis, Story by Mike Unger: "If the early reviews are any indication, Locks and Cream Cheese is destined for success, along with the Milds themselves."
Amazon.com Book Reviews, Reviewed by Maura Kennedy: Review Stars FIVE STARS "A terrific read. Rosemary and Larry Mild take the reader through an enjoyable, mindbending potboiler of a mystery. The characters are extremely vivid and likeable, and the classic locked-door corpse story finds a totally new twist."
Mary Ellen Hughes, Author of Wreath of Darkness: "Hot Grudge Sunday takes us on a delightful action packed ride. The story is full of surprises and kept me riveted. I'm already looking forward to Molly's next adventure."
Robin Hathaway, Agatha Award winning Author of Dr. Andrew Fenimore Series Mysteries: "The Wild West is a lot wilder whenever the Milds' tour bus arrives in Hot Grudge Sunday. Rosemary and Larry had me hanging by my fingernails throughout the trip. They also gave me an enticing glimpse of a part of America I've never seen. A great read."
Mystery Lovers Corner, (www.mysteryloverscorner.com)Reviewed by Dawn Dowdle: "I had not read any of Paco and Molly's adventures before Hot Grudge Sunday. That will be changing. I really enjoyed them and their adventurous spirit. I can't wait to read more! I highly recommend this book!"
Gumshoe Magazine, Reviewed by F.L. Swinford: "Inspector Paco LeSoto and Molly, the sleuths we met in Hot Grudge Sunday are back and what a pair. We love them. In Hot Grudge Sunday they seemed an unlikely couple, but they are a perfect match. In fact, it seems that in the interim between the first book and this sequel, Paco and Molly's friendship turned to romance and they are now married."
Reviewed on Mystery Bookshelf: "If you enjoy cliff-hanging, crisis-to-crisis mysteries filled with suspense, then you are going to enjoy Boston Scream Pie by Rosemary and Larry Mild.... Deftly written and highly recommended, Boston Scream Pie plays fair with the reader from first page to last. The result is a riveting mystery that is engaging, entertaining, and will leave a reader new to the series eager to seek out the previous two Paco and Molly mysteries, Locks And Cream Cheese and Hot Grudge Sunday".
The Baryon Review of Books, (www.baryon-online.com) Reviewed by Barry Hunter: "It's not often I hate a character from the first line I read, but Delylah Upshaw is one of those. You know there's something in her character that makes her despicable and by page eight, you know she is a cold hearted, conniving bitch. There are other unsavory characters in here as well, but as she watches her third husband die, you really don't like her.... The Milds have written a charmer of a novel with interesting and despicable characters.... Although this is my first meeting with Paco and Molly, I don't think it will be my last. There are two other books in the series, Locks And Cream Cheese and Hot Grudge Sunday. Put this one on your reading list. It's a lot of fun for a mystery."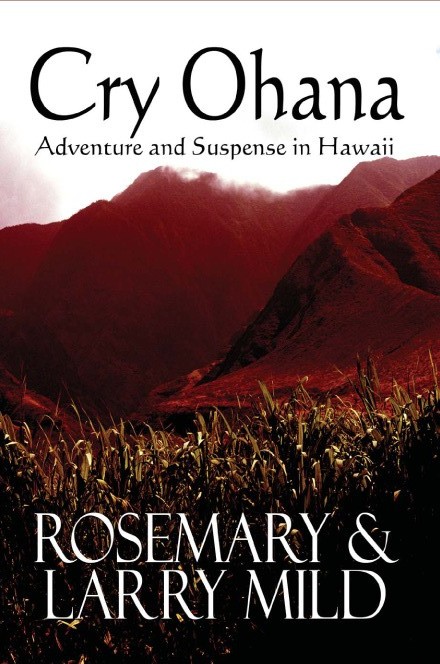 More Cry Ohana Reviews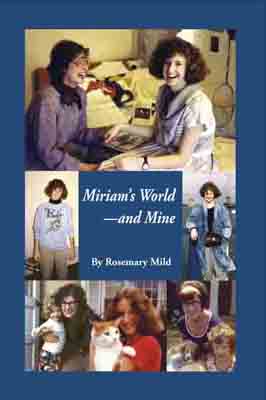 More Miriam's World Reviews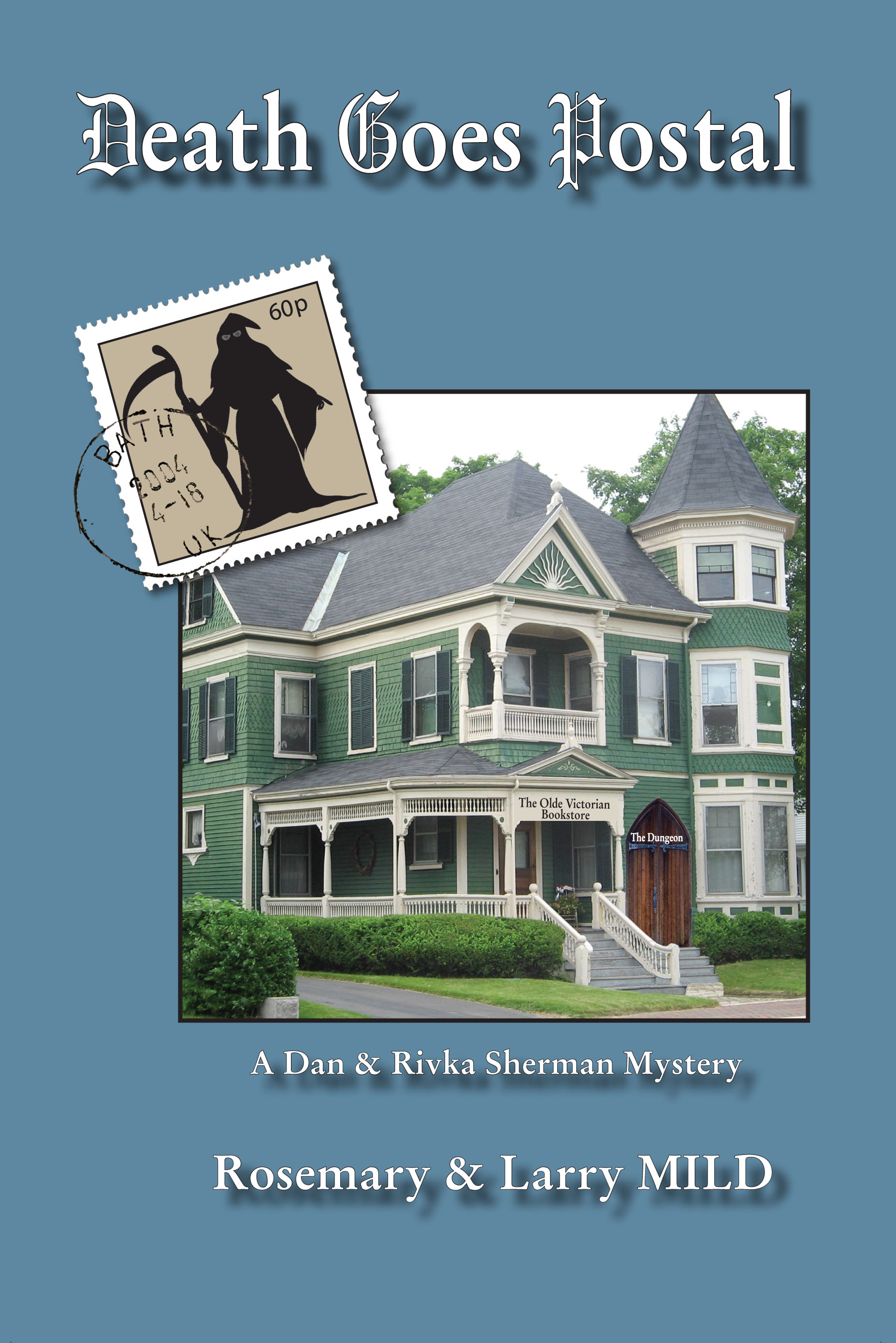 More Death Goes Postal Reviews
Readers Favorite: "I was hooked from the very first page. The chapters are short but there is plenty of suspense, intrigue, blackmail and betrayal. The characters are very easy to connect with. The descriptions of Hawaii are excellent. Adventure and suspense make this, a book you won't want to miss."
Reviewer's Note: Readers' Favorite contest awards four levels (Gold, Silver, Bronze or Honorable Mention Award Seal) in each of our forty Genre Categories. Cry Ohana won a Gold Seal Award, making Rosemary and Larry Award Winning authors. Learn more at http://readersfavorite.com."
Mystery Books Site, Edie Dykeman, BellaOnline's Mystery Books Editor: "Cry Ohana was written by husband and wife team Rosemary and Larry Mild. They are the authors of the popular Paco and Molly Mystery Series. The beautiful setting, engaging characters, and lively plot combine to bring readers a story that is literally difficult to put down. The 405-page novel deftly moves between the characters and their stories concluding with a satisfying finish. It is an engaging story of tragedy, hope, and unconditional love."
Internet Book Database & Bestsellers World.com & The Mystery Starts Here! & Mysteries Galore.com Reviews Reviewed for all four sites by Patrica Reid AKA "happyruby": "Cry Ohana is an action packed story that will keep the readers guessing whether there will ever be a happy ending. The setting is beautiful and tells a story of Hawaii's customs and scenery that add a lot to the story."
Amazon.com Book Reviews: An average review of Review Stars FIVE STARS was earned by Miriam's Gift.
Syracuse Herald American: "Mild shares with readers the horrific night she and her husband spent waiting for word from Pan Am. She also describes her own jagged journey from anguish to healing."
Washington Woman Magazine: "Mild refuses to let the terrorists who stole her daughter's life defeat her by dragging her down in hatred, preferring to take heart from, and share with the world, Miriam's Gift--the gift of love."
Midweek Magazine, Honolulu, Hawaii: ""Mild's daughter continues to be a beacon of hope and strength to many--even in death."
Annandale Observer, Lockerbie, Scotland: "A unique account of the Lockerbie outrage from the point of view of a victim's mother."
Baltimore Sun: "The book is more than an expression of a mother's grief. It is an expression of the unbounded optimism of a young girl ready to step onto the world's stage. It is Miriam's gift to the reader."
Chesapeake Life Magazine: "We come to know Miriam as the people who loved her did, and we ourselves are just as torn by the terrorists' bomb as she was. She becomes our own child, our sister, our friend."
Fox 45,WBFF-TV, Baltimore: "Your book will be an inspiration to so many others."
Examiner.com/Mystery Fiction Reviews: "Rosemary and Larry Mild also offer their readers likable characters in the form of protagonists Dan and Rivka Sherman, a definite advantage for a series debut novel." Reviewed by Carol Thomas, November 4, 2012.
Mystery Books Site, Edie Dykeman, BellaOnline's Mystery Books Editor: "The newly created characters are interesting and the bookshop makes a great base for new mystery stories. The pace of this story works well as does the unique way clues are presented to Edythe and later the Sherman's. The authors provide clues in such a way that readers can also try to solve the puzzle, which is a fun way to keep them engaged in the tale. One interesting technique the Mild's use for this book is that the killer is known from the beginning, but the suspense is still taut and the storyline intriguing. Fans of the authors and their previous mysteries will enjoy this new series."
The Mystery Gazette: Reviewed by Harriet Klausner: "Death Goes Postal is a terrific bookstore mystery that is ironically made fresh by the six centuries old typesetting artifacts. The whodunit is fun to follow as readers, Dan and the Feds believe Kravitz is behind the dangerous crimes, but do not know who in the mystery writer's club he is.... Fans will appreciate this engaging whodunit."
New (Paperback) Mystery Reviews: Reviewed by Karen Treanor, New Mystery Reader: "This is a fast-moving and entertaining story in the 'amateur sleuths risk life and limb to solve the mystery' mould. You get value for your money in this first outing of what is likely to become a popular series."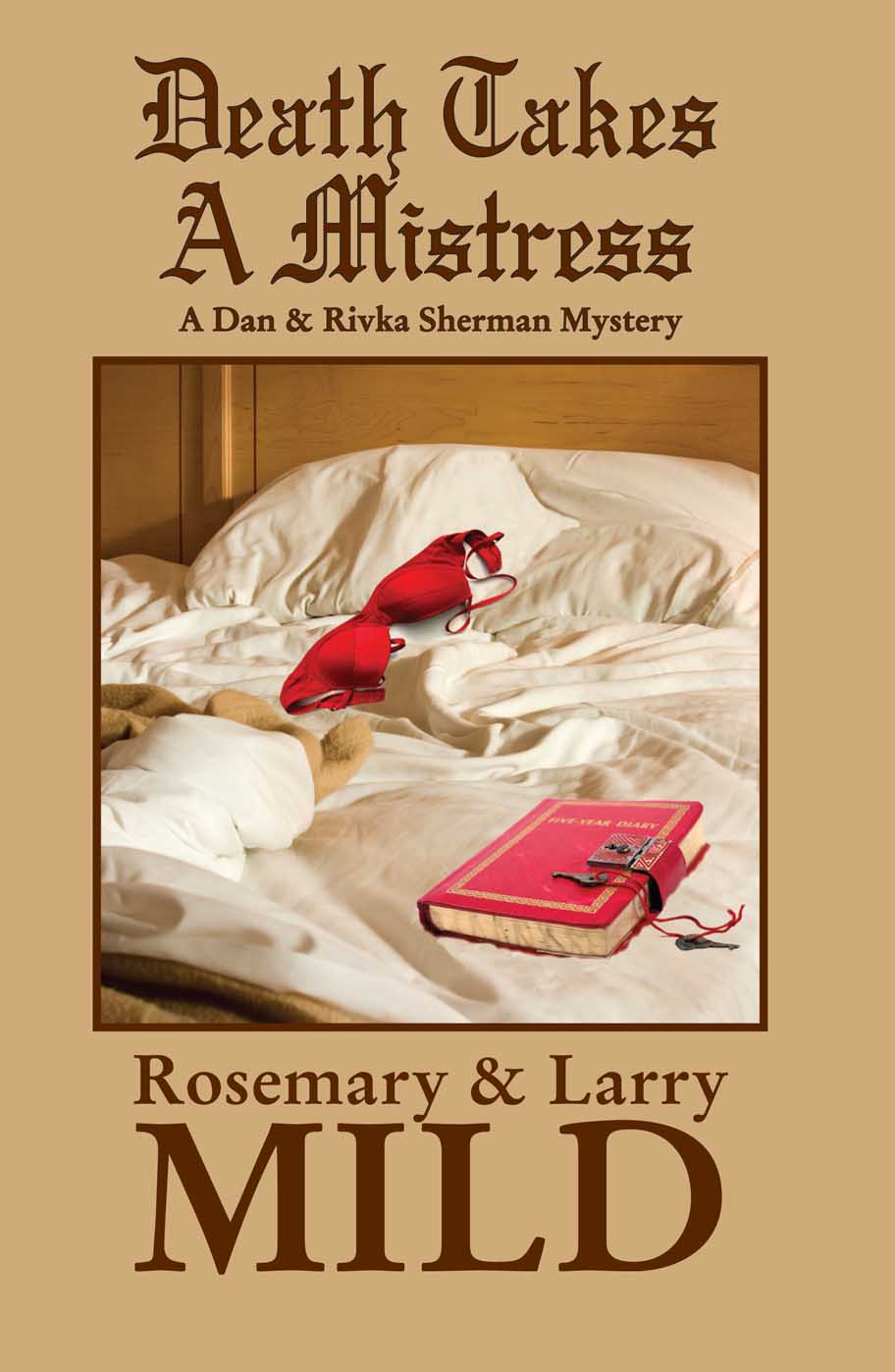 More Death Takes A Mistress Reviews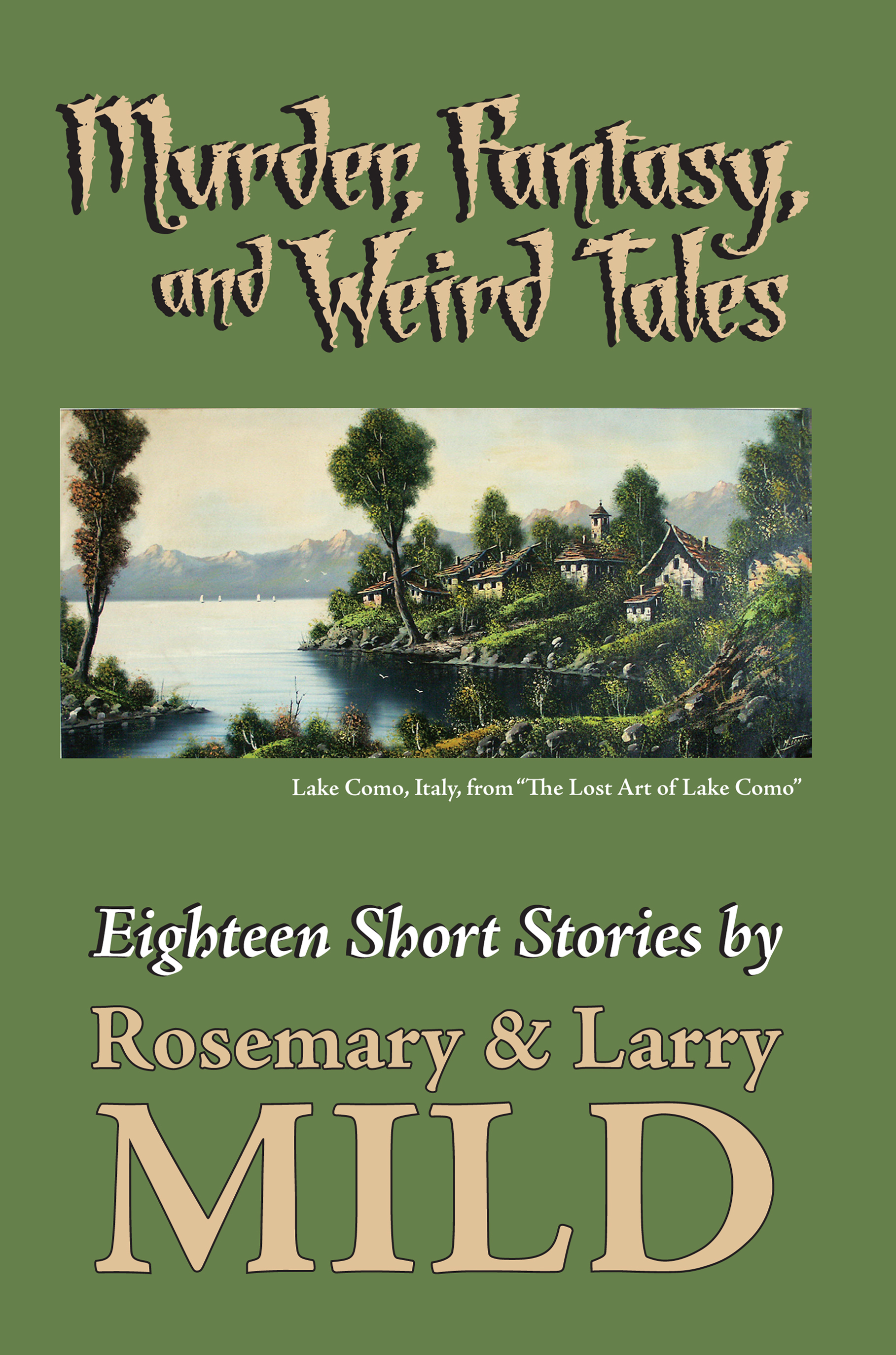 More Murder, Fantasy, and Weird Tales Reviews
Writeknit.wordpress.com Book Review:"Death Takes a Mystress is a delightfully twisted tale of intrigue. Every time I thought I knew who the Killer was, a plot twist would make me second-guess my conclusion. I didn't know for sure until the final chapters, which makes the mystery lover in me very happy. The characters were fun and believable. Even secondary characters like the woman who rents Ivy a room have personalities that made me connect with them. The bad boys weren't all bad and the good boys who are actually bad are exceedingly well done and true to life. I am looking forward to reading more books by the Mild's." Reviewed by Laura Hartman (2014)
AuthorsReading.com: "Death Takes A Mistress is a very good read that will keep you interested and sleuthing from beginning to end. You will immerse yourself in the clues and happenings: ever trying to solve the questions: who is Ivy's father and what is with the four families. Get ready to enjoy this book."
Feathered Quill Book Reviews: "... I really appreciated the writing of Rosemary and Larry Mild as they had me easilly thinking that I knew who the culprit was and suddenly out of nowhere new information is given to the reader that turned everything upside down... I love when authors are able to do that with their writing and throw something at me that I wasn't expecting. Quill says: Death Takes A Mistress is an intriging mysterythat starts and ends with appealing and exciting suspense." Reviewed by Kristi Benedict 12/06/1