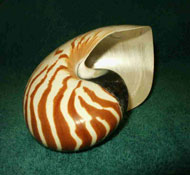 Magic Island Literary Works
Books In The Works by Rosemary and Larry Mild
Thank you for your interest in our literary work. The book you have selected is now published or on a path to be published. Check below for the most recent status.
---
---
---
---
Exploring the Mystery, Eighteen Valuable Lessons on Mystery Writing (Working Title)
Exploring the Mystery and its included lessons represent a personal methodology and a solid path that two authors took in preparing to teach a continuing education course in "Creative Writing, the Mystery and Thriller" at the Anne Arundel Community College in Arnold, Maryland. Most of the material has been extracted from course outlines and slide presentations in order to preserve the research, maintain the lesson format, and privide helpful assistance to the novice mystery writer.
Status: (Second draft in progress)
---