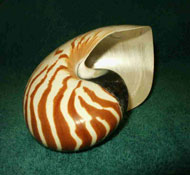 Magic Island Literary Works
Books In The Works by Rosemary and Larry Mild
Thank you for your interest in our literary work. The book you have selected is now published or on a path to be published. Check below for the most recent status.
---
The Misadventures of Slim O'Witz, Soft-Boiled Detective,
A Collection of Eight Short Stories, was published in August, 2014
Click to Learn more
---
Death Takes A Mistress,
another thrilling mystery in the series, featuring Dan and Rivka Sherman, was published in August, 2014
Click to Learn more
---
Murder, Fantasy, and Weird Tales, A Collection of Seventeen Short Stories.
Compulsion!!! The seventeen short stories of Murder, Fantasy, and Weird Tales explore the strange compulsions gnawing within most of us. Whether it is to commit murder, dream wildly, or just wander out of the box, we all think about it, but who acts on these urges and why? Meet "The Novice Killers," "The Hits and Misses," "The Fantasizers And Dreamers," and "The Art Lovers." They will take you on a journey of those who did venture into the realm of compulsion. Do you dare to follow them?
Status: (Second draft in progress)
---
Exploring the Mystery, Eighteen Valuable Lessons on Mystery Writing.
Exploring the Mystery and its included lessons represent a personal methodology and a solid path that two authors took in preparing in preparing to teach a continuing education course in "Creative Writing, the Mystery and Thriller" at the Anne Arundel Community College in Arnold, Maryland. Most of the material has been extracted from course outlines and slide presentations in order to preserve the research, maintain the lesson format, and privide helpful assistance to the novice mystery writer.
Status: (First draft in progress)
---