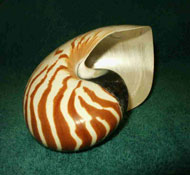 Magic Island Literary Works
Charley and the Magic Jug and Other Stories
by Larry and Rosemary Mild
Coauthors Larry and Rosemary Mild breach the deeper cover and higher intrigue to bring you a fictional novel full of spy-craft, espionage, and adventure drawn from Larry's former association with real agents and their spook agencies..
Caught red-handed, American spy Kent Bruckner is accidentally sent to a minimum security, Russian prison camp. A daring and clever escape results in a near impossible journey across one third of Russia to Finland. Along the way Kent meets Katcha. Her British ex-patriot mother enables their passage, but Major Dmitri Federov FSB and his nasty gymnastic colleague, Sasha, threaten their escape. Trains, buses, ships, cars, blood, tears, and kidnapping lie ahead of them.
---
ISBN 979-8-9863864-0-9 Magic Island Literary Works (Winter 2024)
To let Larry and Rosemary know what you think of
Kent and Katcha
E-mail us at:
[email protected]
---
Reviewed by Pikasho Deka for Readers' Favorite. Rating: 5 Stars — Congratulations!
Charley and the Magic Jug is an absorbing collection of 23 short stories by Rosemary and Larry Mild. While herding his father's goats, a young boy comes across a mysterious cave with three magical jugs that could change his family's fortunes. A malicious, wealthy man comes up with an ingenious plan to pass on his fortune to one of his sons after his death. After recently breaking up with his girlfriend, a young man commits to daily jogging and unexpectedly stumbles upon another chance at love. An elderly woman develops an unlikely friendship with her new cleaning robot. A classical musician turns to his ever-loyal metronome for help when a thief tries to rob him of his precious gemstones. Four virtual assistants get into a passionate argument in the middle of the night.

Charley and the Magic Jug is a short story collection that follows people from diverse backgrounds and phases navigating extraordinary situations and circumstances. This captivating collection provides a window to the depths of human emotions and feelings in myriad ways. Rosemary and Larry Mild immerse you in the pages with these distinct yet enthralling tales, all bringing something unique to the collection. The most impressive aspect of the book to me was how the authors managed to create such vibrant and colorful characters in such a short span of pages. With each tale, you never feel like reading a short story. Instead, it seems you've just continued reading a book you haven't finished yet. I thoroughly enjoyed this collection from start to finish and can't recommend it enough to short story lovers.