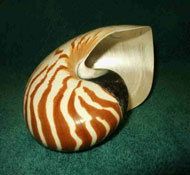 Magic Island Literary Works
Reviews of Boston Scream Pie,
A Paco and Molly Mystery by Larry and Rosemary Mild.
"The roiling blizzard toyed with the overweight Chrysler, nudging it into a counterclockwise spin, launching the vehicle both left and forward. The young woman at the wheel swung hard left into the spin. Seconds before the point of no return, the momentum reversed itself, and for an instant, the tires grabbed. But then overcompensation drove car, driver, and passenger into an eddy of swirling snow. The driver tried to adjust her path and speed, seeking traction along the crown of the road. Seconds later, she stole a glance at the frightened face of the girl seated next to her."
---
Midwest Book Review
Book Lover Resources,
Reviewed on Mystery Bookshelf.
"If you enjoy cliff-hanging, crisis-to-crisis mysteries filled with suspense, then you are going to enjoy
Boston Scream Pie
by Rosemary and Larry Mild.... Deftly written and highly recommended,
Boston Scream Pie
plays fair with the reader from first page to last. The result is a riveting mystery that is engaging, entertaining, and will leave a reader new to the series eager to seek out the previous two Paco and Molly mysteries,
Locks And Cream Cheese
and
Hot Grudge Sunday
."
* 1 *
The Baryon Review of Books,
Reviewed by Barry Hunter.
(www.baryon-online.com)
"It's not often I hate a character from the first line I read, but Delylah Upshaw is one of those. You know there's something in her character that makes her despicable and by page eight, you know she is a cold hearted, conniving bitch. There are other unsavory characters in here as well, but as she watches her third husband die, you really don't like her.... The Milds have written a charmer of a novel with interesting and despicable characters.... Although this is my first meeting with Paco and Molly, I don't think it will be my last. There are two other books in the series,
Locks And Cream Cheese
and
Hot Grudge Sunday
. Put this one on your reading list. It's a lot of fun for a mystery."
* 2 *
Armchair Interviews
Reviewed by Patty Inglish, MS..
"This mystery provides page-turning excitement without the inordinately graphic gore to make it unpalatable. Full of injuries, illnesses, and attacks, the book shares murders and mayhem in a lower key than that sung by Hannibal Lecter. Further, while scoping out murders and strange behaviors among other characters, detective's assistant Molly Mesta LeSoto prepares luscious desserts with enough information to help us whip up our own recipes. Quite the balance between suspense and fun, the book shows how cooking can stimulate information sharing.
"Molly and her husband, Detective Paco LeSoto, solve old and new mysteries that scream into the calm of Maryland's Chesapeake Bay. Some victims in these cases shriek outright, while others spit out strangled whispers. Above the several voices of pain and longing chimes the steady wisdom and engaging malapropisms of Molly LeSoto. However, some "Mollyprops" cannot be intentional error, being so shrewd in their multileveled meanings.
"The story occurs in the mid-1980s around Black Rain Corners, Maryland and involves twin studies. This well-researched theme causes one to wonder which individuals in the story are related-or are they at all? Further, can twins communicate with each other mentally, even if they have never met?
"Anyone ages high school and older will enjoy Boston Scream Pie for a bit of scary fun and an analysis of eerie twin phenomena."
* 3 *
Meanderings and Muses plus
Dorothy L. Sayers at ListServe,
Reviewed by Kaye Barley for both sites.
"I finished
Boston Scream Pie
. This was quite good. It was my first exposure to the husband/wife writing team Rosemary and Larry Mild. It's not quite the cozy the title makes it sound, and in Chapter One I met a woman who I decided I hated immediately. And she was sleeping! Retired Baltimore Detective Paco LeSoto and his wife, the very clever Molly LeSoto help a young woman who is conflicted about whether her dreams might actually be memories, or are they foretelling future events? Or are they just plain ol' dreams? The case twists and turns into more than anyone could have dreamed, and kept me glued to the pages until the end."
* 4 *
Anne White, author of
Secrets dark and Deep,
A Lake George Mystery
"
The Milds
have whipped up another pleasing concoction in this charming series with their likeable protagonists, clever plotting, and generous dashes of humor. Paco and Molly are astute detectives and Molly's malaprops are as tasty as her kugel.
Boston Scream Pie
is a thoroughly enjoyable treat."
* 5 *
The Merry Genre Go Round Reviews, plus
The Mystery Gazette, plus Follow the
Clue Reviews. Reviewed by Harriet Klausner for all three Wordpress blog sites.(Time Magazine says Harriet Klausner, is the #1 Amazon Book Reviewer.)
"
Boston Scream Pie
is an enjoyable Chesapeake Bay mystery starring several likable individuals and a few dislikable persons. The characters drive the story line from the onset as each key player is fully developed so that the audience will feel they know the extended families and the LeSoto couple.... Fans will enjoy this lighthearted detective romp."
* 6 *
Reviewed by Susan B. Grant
A Licensed Practical Nurse and a Twin.
"I loved
Boston Scream Pie.
It was an extremely enjoyable experience--and hair-raising! A terrific page-turner."
* 7 *
| | |
| --- | --- |
| | Mystery Books Site, Reviewed by Edie Dykeman, BellaOnline's Mystery Books Editor |
"Paco and Molly LeSoto are quite a team. Molly's propensity to fracture the English language confuses some and amuses others. Said with a smile, Paco affectionately calls her idiosyncrasies "Mollyprops." As shrewd as she is short, round, and kind-hearted, Molly makes a formidable sidekick as Paco sorts through numerous clues, less than cooperative bystanders and a growing list of suspects. In the end, Paco and Molly are able to set Caitlin's mind at rest.
"Husband and wife writing team, Rosemary and Larry Mild, have created protagonists who are thorough in their detection while soothing in manner. Paco and Molly are both more than capable to solve the mystery as they work together much as we presume do the Milds.
"Boston Scream Pie has a much greater depth than the title would suggest. Although humor has its place in this novel, the storyline is serious. It is easy for the reader to be caught up in the anger, jealousy, and hatred of a newly formed family quickly falling apart before they can begin to bond.
"The increasing darkness of the story is softened by the loveable Molly. This third book in the series brings a welcome and delicious offering of murder and mayhem to the table, along with several of Molly's mouth-watering recipes.
"New readers will quickly want to seek out the first two books, Locks And Cream Cheese and Hot Grudge Sunday, and fans will certainly want to keep an eye out for the next installment. Enjoy this mouth-watering feast of a mystery series."
* 8 *
Whats Up Annapolis Magazine.Reviewed by Nadja Maril, Editor-in-Chief
"
Boston Scream Pie, A Paco & Molly Mystery
by Rosemary & Larry Mild, is a fast-paced detective story that seeks to find the answers to several unsolved murders as well as uncover the reason behind a high school student's nightmares about a car accident on a snowy night that ended in death.
Paco Le Soto
is a dapper retired detective who solves crimes assisted by his clever wife and gourmet cook, Molly. This is the third book in their series and is another page turner. A trade paperback, this book is available online and in major book stores."
* 9 *
BOOK LOONS Reviews, reviewed by Pat Elliott
"As Paco, Molly and Caitlin unravel the perplexing clues, an astonishing secret is revealed, involving murder and grief in two families.
Boston Scream Pie
holds several intriguing plots (there are so many characters you may need to make a list of who's who.) Series characters Paco and Molly are controlled and calm as they unveil vile secrets. The Milds are authors of two previous Paco and Molly mysteries,
Locks And Cream Cheese
and
Hot Grudge Sunday
. Book Loons Reviews."
* 10 *
"
Boston Scream Pie
: A Paco & Molly Mystery is a page-turning novel of suspense that will hold the reader's attention from beginning to end. Boston Scream Pie is the third Paco & Molly mystery Rosemary and Larry Mild have written. I look forward to reading the other two Paco & Molly Mysteries. Boston Scream Pie is an intriguing novel with superb character development sure to keep you turning the pages long into the night."
* 11 *
Suspense Magazine, Reviewed by John Raab
"Suspense Magazine's recommended reading list--"We have added
Boston Scream Pie
to our recommended reading list.... What we can say is this, if we put the book on our website, it is worth picking up. There is a little of something down there for everyone."
* 12 *
Futures Mystery Anthology Magazine, (http://www.fmam.biz/reviews/june09) Reviewed by Cynthia Lea Clark, Psy.D.
"Boston Scream Pie is a fast, charming read. On a scale of 1 to 5, I give it a "4".
* 13 *
Feathered Quill Book Reviews, (http://www.fmam.biz/reviews/june09).
"When I started reading this book, I was uncertain where it was going to be leading me as the format was rather unusual. Structurally it consists of a few different elements. It has an "entangled minds&quot or new age format, it has elements of a serious thoughtful mystery, yet at the same time is part "cozy." This is certainly an overly ambitious way to write a mystery, but I was fascinated by a tale that had a little dab of V. C. Andrews mixed with a bit of Leeann Sweeney. The only thing I didn't care for was Molly's "deliciously skewed English." But, believe it or not, overly ambitious or no, the Milds pulled it off and voilá, it was a winner. I loved it!
"Quill says: This mystery sparkles 'n shines and if there is such a thing as a V.C. Andrews "cozy" you'll love it!"
* 14 *
Melissa's Bookshelf,
Reviewed by Melissa
"Monday, June 22, 2009: Welcome to another Mystery Mondays review! This week I've got a fun one for you...
Boston Scream Pie
, by Rosemary and Larry Mild, which is the third book in their Paco & Molly series. Don't you love that title? I will also be participating in the Omnimystery Tour for this book and will be sharing an interview with the authors on Saturday, July 11th--I'm so excited! Be sure to stop back for that, but for now here's a taste of what the book is about and my thoughts on it.
"My Thoughts: I have to admit, the title alone was enough to sell me on the book, though the cover leaves a bit to be desired. This was another one of those stories where I had a difficult time following the story initially because the scenes switched back and forth between characters that seemed to be totally unrelated. However, the Milds slowly bring everyone together in what I thought was a pretty slick plot line--one that I will also not divulge because it really is key to the story.
"Boston Scream Pie is one of those mysteries where you can piece together information and figure out who the culprit is, but there are so many mini-mysteries that you never really can have the full story figured out. Actually, one of the main mysteries is really uncovered with little fanfare, but there is so much to the story (and the reader likely has that part figured out, anyway) that I didn't mind this to be the case. Honestly, what makes this book (and probably the series, though I have only read this title) is the characters. The Milds do a great job portraying all of the family members and possible suspects of the various murders and it becomes interesting to debate who has the most likely motive. Truth be told, Molly and her "Mollyrprops" (or malapropisms) really steal the show. In the beginning, it was amusing to see her misuse and mangle various words and phrases, but by the end it was hysterical, as the "slips of tongue" really grew to have double entendres or were just plain amusing in their tone. One of my favorites was "defacation of character" as opposed to defamation of character.
"Overall, Boston Scream Pie was an easy, light read that provided a lot of laughs. The relative simplicity of the mystery may disappoint some diehard mystery lovers, but the plot and outcome were all carefully drawn with a resolution that I am sure will satisfy most readers. I should also note that there is a bit of sexual content as well, though nothing very graphic or gratuitous--I felt that it was pertinent to the storyline.
My rating: "4.5" out of 5 stars I Recommend Boston Scream Pie."
* 15 *
Rebecca's Read--(07/09), (http://www.rebeccasreads.com) Reviewed by Gina Holland
"
Boston Scream Pie
by Rosemary and Larry Mild is a terrific Chesapeake Bay novel starring the ever-popular Molly, who sometimes has a different kind of language than we are used to! But she is adorable, witty and very smart! When she teams up with her love, Paco, to try and find the truth to Caitlin's nightmares, it brings to light a very nice couple and how much they try and help people they care about. Molly is also a terrific cook! I believe I will go back and read the first two books of this mystery series, because this book was very enjoyable reading to me. This novel was heartwarming, but suspenseful. It has a surprise ending that will shock you.
"Boston Scream Pie was one of the best novels I have read in quite a long time! It shows a very familiar part of life; true things that can really happen to people, and was just so delightful!"
* 16 *
Mystery Reader, (http://www.mysteryreadreader.com) Posted by misterreereeder at Mystery Reader Discussion.
"For any other detective, such a case would seem impossible. But for Paco LeSoto, nothing is impossible. Paco, after all, has both a keen ability to solve mysteries, and the loving support of his wife and biggest cheerleader, Molly LeSoto, a woman whose deliciously skewed language (She has a vocabulary of her own.), exquisite culinary skills, and shrewd cleverness are equaled only by her girth. It was funny hearing some of the words she put together and this added an aspect to the story.
"If you want a light and funny mystery to read, I would definitely recommend Boston Scream Pie."
* 17 *
W.P. Book Reviews, Live Journal--(07-08-09)

(www.wpbookreviews.livejournal.com)
Reviewed by W.P. @ "I read, therefore I am....."
"I'd never read any of the Paco and Molly series. Paco is retired police detective, Paco LeSoto. His wife, Molly LeSoto, is a wonderful cook and butchers the English language with constant malapropism. They are a cute couple, and together they make a fine pair of detectives.
"Boston Scream Pie is a nicely written book with an intriguing set of possibilities. The book starts off with several different threads that come together quickly, and then take off as more events occur that require solving. I enjoyed the mystery. This is a series that readers of light and cozy mysteries will really enjoy."
* 18 *
Reader Views
(http://www.readerviews.com) Reviewed by Leslie Granier.
"
Boston Scream Pie
is a well-written book that tells an interesting story. It is the third book featuring Paco and Molly. Their charm alone is reason enough to seek out more books in which they appear. The authors provide a good balance between those who are seeking the truth and those who are trying to cover it up. All adults and older teenagers will enjoy this book."
* 19 *
Oh my gosh, there's two of them! Eeek!