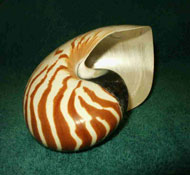 Magic Island Literary Works
Introduction to Miriam's World and Mine by Rosemary Mild
On the day she was murdered, on the day she fell 31,000 feet to her death, my only child left us all a profound legacy. I call it Miriam's gift. Miriam herself would have dubbed it friendship, because it came so naturally from her. But the gift extended far beyond the expectations of any camaraderie I have ever known. I hesitate to call it a "power," because that might sound as though it were forced or imposing, which it never was. Perhaps it was a God-given talent--to animate others' lives with brightness despite despair, with freshness in lieu of fatigue, with renewed purpose to replace floundering or misdirection. She asked only to be loved in return.
She had an uncanny intuition and knew instinctively when to intervene in the lives close to her, without preaching, without putting you on the defensive. Her insight earned love and trust. There's no telling how many lives were saved, careers launched, feelings mended, and angers quelled by her interventions. She was no saint by any means, but her presence emanated endless energy, capturing and holding your attention for periods longer than you thought possible. You did not select her for a friend. She selected you, and having done so, she forged a stronger than steel bond between you. Her list of "friends and relatives to keep in touch with at college" contained fifty-two names. But even this list turned out to be partial, as I discovered from letters written to us from across the nation and, indeed, from across the seas.
In many ways Miriam was larger than life--her vision so vast, her passion to make the world a better place, so fervent that her ideals and her joyousness live on in all of us who knew her. Her impact on the world was so remarkable for someone only twenty years old that I am still learning new and amazing things about her--and from her.
Miriam didn't walk, she bounced, her luxuriant brown curls bobbing, intense blue eyes sparkling. She embraced life with all the naiveté and enthusiasm of a child discovering her first Leggo set--and with the wisdom to savor every precious moment. She was studying musical theater in London. Five weeks before she died, she wrote in her journal:
"The past two days, I've really felt like a part of the city--with the pulse of it, the current, its heart. Maybe it's the people I'm getting to know. I'm getting stronger in myself every day."
Until December 21st, 1988, I never really thought about acts of terrorism--about the evil terrorist wreak--in any personal way. The murder of Israeli Olympic athletes in Munich, the storming of the Rome airport were abstract news headlines that I read with detached sympathy. But now terrorism has become my own personal tragedy. You see, Miriam was not just my only child. She was my dearest friend, my loving confidante, and truly the center of my whole universe. When she was deprived of her beautiful young life, I was deprived of my most cherished dreams: dreams of my only child as a college graduate, as a mother, as the culmination of all the talent and intellect and achievement she was so passionately yet methodically building toward.
When my daughter, Miriam Luby Wolfe, was sixteen, she gave me a diary for my birthday, inscribed: "Dear Mom, may all your beautiful memories be recorded here and may we create infinite others in the years to come."
Memories of Miriam are all I can cling to now because she was killed on December 21, 1988, at the age of twenty. The plane bringing her home from London, Pan Am Flight 103, exploded over Lockerbie, Scotland, destroyed by a terrorist bomb. Miriam was one of thirty-five Syracuse University students returning from a semester of study abroad. All 259 passengers and crew members died, along with eleven Lockerbie residents on the ground.
How do you cope when your only child has been murdered? Where do you find the impetus to get up in the morning when the most precious person in your life has been taken away from you? Miriam gave the gift of friendship to others. She gave the gift of herself to me. Her strength and joie de vivre keep me going. They keep me company. And this is the journey on which I embark each day--to make my life meaningful without her, to make each day count the way she would expect me to. And because it's what I expect of myself.
Miriam was a singer, an actress, a dancer, a director, a scholar and a prolific writer. Her animated spirit lives on in me every day. I speak of her often--how it was and how it could have been. I do not live in the wake of that terrible day and the terrible way she died--even though I will always remember that it did not have to be that way.
My mission is to keep Miriam and her joyous, bounteous spirit alive for generations to come--and to share her with the world. Perhaps through my daughter you will discover your own child's gifts. Because every child has gifts to give. Yours doesn't have to be an academic superstar or an athlete or talented in the arts to bring you joy. The gift can be a smile, a hug, a kiss. It can be setting the table or offering to wash your car. If your twelve-year-old son comes home with a C in science on his report card instead of the D he got last term, that's a gift. Mostly, it's a gift to himself, but it's also a gift to you, because he responded to your encouragement and confidence in him that he could do better. Maybe your "encouragement" meant some heavy-duty nagging or taking away his TV privileges, but it doesn't matter. You worried about him, cared about him and his future--and he knew it.
Appreciate and accept your child's gifts today. Please don't wait till tomorrow. Because there might not be a tomorrow.