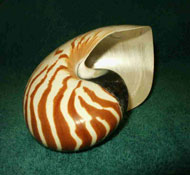 Magic Island Literary Works
Chapter 1In My Next Life I'll Get it Right
by Rosemary Mild
Chapter 1
Confession
I was born in the Chinese Year of the Pig. If I had known this when I was still in my mother's womb, I would have postponed my birth. My husband, Larry, tried to console me. "It's the Year of the Boar. That sounds better."
Pig, boar, what's the difference?
For twenty years we spent our winters in Honolulu, Hawaii, as "snowbirds," renting an apartment, In 2013 we bought our own apartment in the same condo and moved here after more than forty years in Severna Park, Maryland.
I was in our condo elevator with two elderly Japanese ladies. One looked at my Year of the Dog T-shirt and asked, "Were you born in the Year of the Dog?"
I made a sour face, wrinkling my nose: "No. the Year of the Pig."
"Oh, no," she said, her eyes widening in disapproval of my unhappy response. "I'm the Year of the Pig, too. It's gooooood, good people."
I laughed. "Oh, well, if it's us, it must be good."
Luckily, I didn't have the power to postpone my birth, because the very next year in the Chinese Zodiak is the Year of the Rat. No thank you.
Besides, I've discovered some famous pigs that put me in good company. Ralph Waldo Emerson, Stephen King, Wolfgang Amadeus Mozart, Maria Callas, Steven Spielberg, Ernest Hemingway, Humphrey Bogart, Hillary Clinton, Glenn Close, the Dalai Lama, Alex Trebek, and Alfred Hitchcock. And let's not forget Marie Antoinette and Henry VIII.