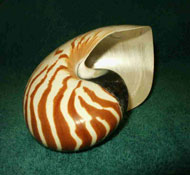 Magic Island Literary Works
Opening Chapter of Love! Laugh! Panic!——Life With My Mother!
by Rosemary Mild
Chapter 1
Urgent! Send Money!

In 1932, my parents, Luby and Saul Pollack, spent their honeymoon in London. My father had graduated from medical school and completed his residency in psychiatry. Afterward, he landed a position for several months of postgraduate work in neurology at Queens Hospital.
From London a telegram arrived in Milwaukee, Wisconsin, for Luby's parents, Harry and Elizabeth Bragarnick. "Urgent! Wire $500 immediately."
Imagine what $500 was worth in 1932. Harry and Elizabeth were panic-stricken. Their daughter had been frail and sickly during a great deal of her childhood. Had some terrible illness overtaken her? Did she need an operation?
When the honeymooners returned from London, the truth came out. Luby had spent the $500 on a custom-designed set of Royal Worcester china. Twelve place settings, plus soup bowls and salad plates, cups and saucers, large platters, and a gravy boat. The china was exquisite. White with a wide border of rich, deep blue. An elaborate pattern of gold loops danced through the border, decorated at intervals with tiny hand-painted orange dots. Yes, hand-painted.
Harry was furious, but his fury didn't last long. Luby was the favorite of his three daughters; she was the most like him, with an incisive mind and flamboyant, charismatic personality.