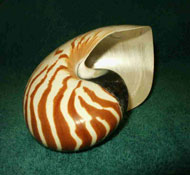 Magic Island Literary Works
Reviews of Death Rules the Night
The fourth exciting mystery featuring Dan and Rivka Sherman by Larry and Rosemary Mild.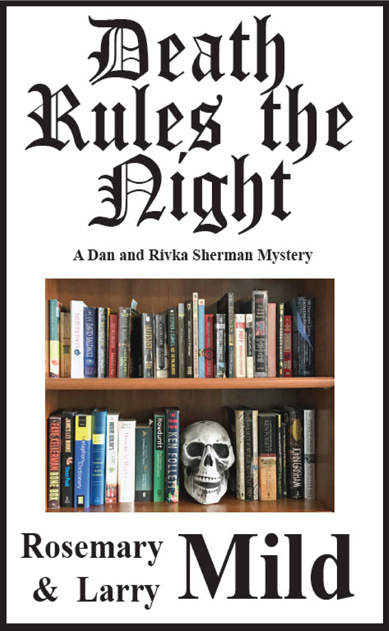 ---
---
MIDWEST BOOK REVIEW, Reviewed November 2021.
Magic Island Literary Works
Death Rules the Night will appeal to mystery readers who hold special affection for bookstores and detective stories. It tells of truck driver Tom Dwyer, whose life is derailed when fellow driver trainee Frank and he flee a hit-and-run accident that threatens their careers.
Readers who anticipate a fairly straightforward progression of events from here should be advised that Death Rules the Night chooses no easy or predictable paths. A myriad of characters are introduced, whose lives and choices feed into the main event.
Vintage bookstore owners Dan and Rivka Sherman pursue the mystery of a vanished book of Atkins family history, only to find it likely contains clues to a crime so insidious that the perp has taken pains to confiscate every known copy of the book.
As members of the Atkins family are introduced and people go missing, the mystery strengthens and only makes Dan more determined to get at the heart of the events that shake their community.
The Mystery Writers' Critique Group is also a big part of the community's process of problem-solving. They are an active membership whose approaches add experienced eyes that consider both mystery writing and town events: "Whenever attrition took its toll on membership, other writers, some seasoned authors, some wannabes, stepped in to take their place. Each left an inkling of their skills and wisdom at the long table and the others benefited. Each meeting brought story parts and bits to be read and criticism in the form of kindness to be dispensed, so that learning for all prevailed."
The blend of literary review and community inspection added to the growing mystery's components will delight mystery fans who like their stories multifaceted and unpredictable.
Rosemary and Larry Mild take the time to craft and intersect the lives of a number of individuals. Those who anticipate a more singular focus and coverage may at first find this broad cast of characters daunting, but as they all contribute to a bigger picture of intrigue, the story assumes a life that a more casual interplay of a few characters could not have matched.
Dialogue, too, is compelling and realistic: "Dan!" scolded Rivka, "I told you this blasted manuscript business was going to end up being dangerous - trouble we could have avoided. And now look what you've done. It involves poor Ivy, who shouldn't have to worry about anything like this. After all, she's getting married next week." "Hey, I know. There's no way I could have predicted the sneaky little bastard would take things this far. All I wanted was an explanation of why those books disappeared. I'm sorry."
Death Rules the Night's lively inspections of death, marriage, threats, and redemption makes it a standout especially recommended for mystery genre readers who like their stories realistic, engaging, and full of surprises as they move into the big secret Muddy Akins is determined to keep against all odds and prying
GOODREADS Reviews, Reviewed (9/30/21) Mayra's Reviews Death Rules the Night: A Dan and Rivka Sherman Mystery
Death Rules the Night is the fourth and latest Dan & Rivka Sherman mystery by tour-de-force author duo Rosemary and Larry Mild.
This time the authors take us to the charming and historical city of Annapolis, where Dan and Rivka, having said their goodbyes to their demanding city careers, have just bought the Olde Victorian Bookstore in the hopes of a more relaxing, peaceful life. Except, that's not exactly what happens when an old tell-all book about an old family goes missing—not only from their bookstore but from all libraries. Of course, analytical Dan and feisty Rivka have to look into it. The only problem…death surrounds the book, and murder soon pays a visit.
A clever, suspenseful plot, unexpected twists and turns, compelling characters and, of course, a lovable bookstore cat named Lord Byron make Death Rules the Night a thoroughly fun and entertaining read to curl up by the fire this autumn. ––Reviewed By: Mayra's Reviews for Goodreads
SEATTLE BOOK REVIEW, Reviewed 9/30/2021
Death Rules the NightWe rated this book:Four Stars
It is not often that a reader picks up a book and gets sucked into the story from the very beginning and held in that trance until the very end. Death Rules the Night is one of those books. Set in Annapolis, Maryland, the book starts with the story of Tom Dwyer. Tom is a truck driver and upon riding along on a new route with fellow truck driver Frank driving, they hit a woman who seems to appear out of nowhere. The two men look around and there is no one around. The lady is very dead. And so they drive off. The reader is then introduced to Mark Schwartz. Mark gets a woman named Daisy pregnant but wants nothing to do with the baby and offers minimal monetary support if he must. The reader is then introduced to Dan and Rivka who own The Olde Victorian Bookstore. And this is where the story blows wide open. You see, Dan and Rivka know Tom as their delivery guy. Tom joins a mystery writers group Dan and Rivka hold because he starts writing a book about how guilty he feels about what happened to the lady he and Frank hit that one day twenty years back. As this is going on, a copy of The Atkins Family History goes missing from the bookstore. The Atkins is a famous family in Annapolis. Dan finds out that all of the copies of the book in town are missing and decides to do a little detective work to see why someone would take all of the town's copies of that book. What is the person trying to hide? You will be happy to know that all of the loose pieces of the story all fit nicely together in the end.
Death Rules the Night has a vibe very much similar to my favorite childhood game of Clue. The buildings are historic, the characters quirky, and all under a fog of mystery. There are so many characters and storylines that one would think it would be hard to keep up with who said what and who did what. But that is not the case in this book. The authors do a wonderful job of setting up the reader by giving a list of characters with their descriptions in the book for easy reference. The mystery writer's club is also very interesting in that the authors give the "writers" in the group a chance to share their work. The reader gets tidbits of a few different mysteries this way. Of course, one of those mysteries is Tom's story! So very intricately planned. From the little details to the big ones, Death Rules the Night hits all of the important points needed in a successful whodunnit book.––Reviewed By: Kristi Elizabeth