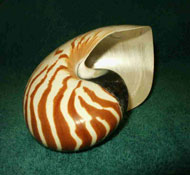 Magic Island Literary Works
Reviews of In My Next Life I'll Get It Right,
A Memoir by Rosemary Mild.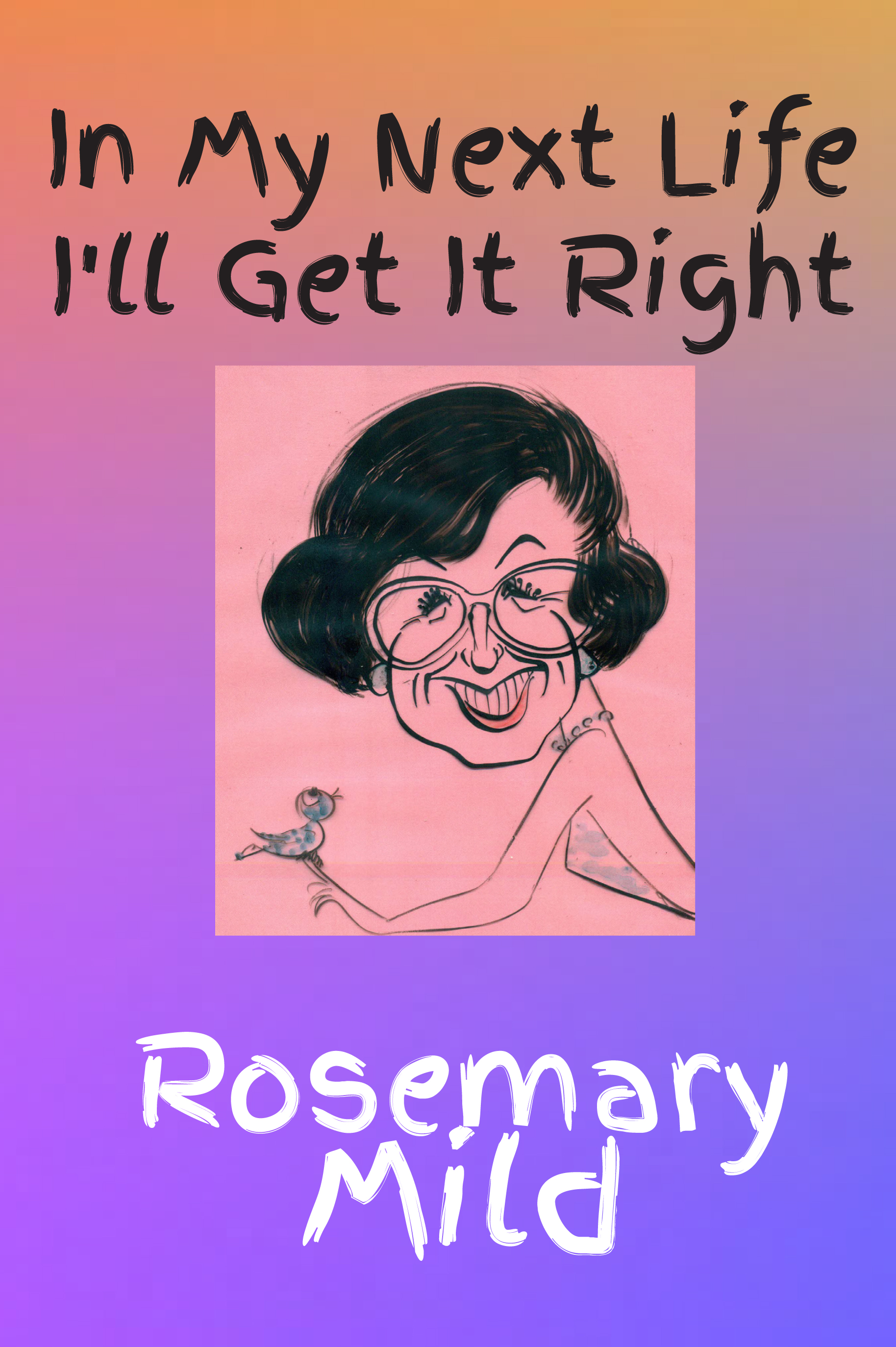 A Book Cover Junkie Review:In My Next Life I'll Get It Right
Magic Island Literary Works, Reviewed April 1, 2021
Acclaimed novelist Rosemary Mild pulls back the curtain on life, love, loss, and everything in between in her new book, In My Next Life I'll Get It Right. In this charming, entertaining, and heartfelt collection, Mild dances to her own captivating tune. With a keen eye, wicked wit, and sparkling delivery, she produces a collection of essays ranging from the hilarious to the serious, from the practical to the irreverent. Clever, pitch-perfect, and polished, Mild's conversational tales are destined to strike a chord with readers.
Mild writes with candor, compassion, and honesty in a voice that brims with humor and wisdom. Her essays run the gamut from gritty observations on everyday life to laughing at her own wishful thinking tempered with tough reality. In My Next Life I'll Get It Right has it all.
No subject escapes the pen of Rosemary Mild-wife, mother, grandmother, great-grandmother. Readers will delight in her Hawaii adventures; "Senior Decade"; brief encounters with the famous; medical mishaps; and her rocky road from blind dates to lasting love. Join her as she takes on sailing, skating, Jazzercise, football, marathons, and more-and come along as Mild lays bare a mother's heart-wrenching loss. A collection that is at once timeless and timely, In My Next Life I'll Get It Right is utterly irresistible.
The Dark Phantom Review:In My Next Life I'll Get It Right
Magic Island Literary Works, Reviewed April 8, 2021
The Dark Phantom Review published the same review as above.
Midwest Book Review:In My Next Life I'll Get It Right
Magic Island Literary Works, Reviewed in May 2021 (Feature Issue) of "Bookwatch
Known for writing funny mysteries with her husband, Rosemary Mild sets her sights on everything you can think of to comment on in In My Next Life I'll Get It Right Some aspects she sets her sights on are life with her husband, being a grandma, aspects of her religion, life as a senior are just a few of the humorous pieces. Her witty observations will have readers laughing out loud at her views on things we all face every day. In My Next Life I'll Get It Right is a perfect gift for any occasion. —— Gary Roen, Senior Reviewer.
Reader Views Book Reviews:In My Next Life I'll Get It Right
Magic Island Literary Works, Reviewed in April 2021
In My Next Life I'll Get It Right by award-winning Rosemary Mild, is a plucky volume of essays about life, love, family, career, and everything in between. This eclectic mix of emotional, insightful vignettes has something for everyone, and covers a wide range of subjects. Some pieces will warm your heart, some will make you smile or laugh, and a few will bring a tear to your eye. Through these essays, we get to know this writer and the other half of the Mild writing duo, Larry, her husband. Together they've traveled the world and fought crime-by way of fiction, that is. This author doesn't shy away from the hard realities of life and balances them out with poignant moments. Her observation skills are objective and pointed, and you'll be informed as well as entertained as she takes you to places that may be unfamiliar to you.
Mild has a unique take on writing, and life, and it's refreshing to read how others navigate their waters. Her description of medical events and brushes with the famous are especially entertaining. You can vicariously join in with Rosemary as she skates, sails, and travels; but you'll be heartbroken by the sadder occurrences in her life as well. I enjoy the different perspectives she brings to life events and admire the way she succinctly puts them into words that move the heart, tickle the funny bone, and impart nuggets of experience and wisdom.
One of my favorite essays is also a funny one, where Rosemary takes on wearing a sunhat to cover her hair, and the wind blows it away one day when she's taking a walk. Thinking it's gone forever, life goes on. But the hat ends up being the poor victim of the lawn mower blades. Her self-deprecating humor is also refreshing, and I enjoyed the anecdotes about her family life. A few images are sprinkled here and there to enhance the text. In My Next Life I'll Get It Right by award-winning Rosemary Mild is a joy to read, an enriching addition to your personal library, and would make a great gift for someone who needs a boost.—— reviewed by Tammy Ruggles for Reader Views
Readers' Favorite:In My Next Life I'll Get It Right
Magic Island Literary Works, Reviewed in April 2021
Rosemary Mild offers her unique insight into the joys of parenthood, grief, medical disasters, relationships, and other extraordinary mishaps. Rosemary's superb storytelling ability highlights how pivotal moments and people can change the direction of your life or just bring a smile to your face when you most need it.
In My Next Life I'll Get It Right by Rosemary Mild is a wonderful heartwarming collection of stories that you instantly resonate with. I adored Rosemary's sharp perception of the quirky humorous traits of human behavior and awkward situations. There were so many laugh-out-loud moments such as the conversations in Jazzercise, Wally the Wheelchair, her 30-year-old vacuum cleaner, and her experience on the game show Jeopardy, to name but a few. I also loved her stories around family, motherhood, and being a grandmother. I thought her relationship with Larry was absolute perfection and their dialogue exchanges were both heartwarming, sharp, and witty. They were truly a match made in heaven and I can understand why their marriage has lasted 33 years.
There were also many heartbreaking stories of love, surviving life as a single mother, and grief. Her recollection relating to the loss of her daughter, Miriam, was very emotional to read. ddition as this put faces to the family members in her stories. I also thought including recent momentous events in history such as Lockerbie, the attack on the World Trade Centre, and the end of Communism brought another interesting layer to the book. I could not put this book down. Rosemary takes us on such a rollercoaster of emotions, from laughter to tears and everything in between. A highly recommended read.—— Reviewed by Leslie Jones for Readers' favorite. Five Stars!!!!
Story Circle Network: In My Next Life I'll Get It Right
Magic Island Literary Works, Reviewed May 17, 2021
Categories: Memoir and Autobiography, Nonfiction.
In My Next Life I'll Get It Right is a light-hearted, eclectic assemblage of brief personal essays, loosely organized into categories by over-arching theme or setting. Topics cover the waterfront. There are anecdotes from Mild's "senior" decade, life with husband and writing partner, Larry Mild, reflections on being a proud grandmother, and chance encounters with illustrious people, including meeting the late, beloved Alex Trebek and auditioning for Jeopardy, the popular game show he hosted. Many of Mild's "essays" might be more accurately termed anecdotes, with the focus on an amusing observation or encounter, absent the speculative, interpretative or reflective elements that often accompany the essay form.
Many of the collection's vignettes are snapshots of day-to-day moments and chance conversations. With a wealth of life experiences and adventures to draw from, keen observation skills, and boundless curiosity, Rosemary Mild seems to stumble upon humor, intrigue, and plenty to write about-at the grocery store, while waiting in line at the deli counter, walking down the street, seemingly wherever she finds herself.
The collection's first, and longest, section-Hawaii Adventures-is comprised of literary snapshots of the Milds' life in Hawaii, where the couple spent winters for twenty years before permanently relocating to Honolulu from Maryland in 2013. A number of Rosemary's memorable Hawaii stories are the result of her self-proclaimed gregarious nature. She enjoys engaging strangers in conversation, with amusing, surprising and informative results. The book's last section is devoted to memories of daughter Miriam, one of the 270 passengers and crew who tragically lost their lives on bombed Pan Am flight 103 in 1988. These heartfelt, moving essays are more expansive than many of the others in the collection, full of reflection and expressions of faith, gratitude, and love.
While the author has experienced more than her share of grief, her abiding joie de vivre and generous, optimistic nature shine through. In My Next Life I'll Get It Right is an enjoyable read for those contemplating a move to the islands as well as those who prefer their personal essays sunny side up. Readers seeking a range of emotions, food for thought, or a unique or surprising perspective, might be disappointed by this abidingly optimistic, slice-of-life assemblage.
Rosemary Mild is a retired editor and award-winning author of numerous essays. She has also published several memoirs, including Miriam's Gift: A Mother's Blessings-Then and Now (1999). With husband Larry Mild, she has co-authored several series of mystery novels, some of which are set in Hawaii. —— Reviewed by Dorothy Rice for Story Circle.