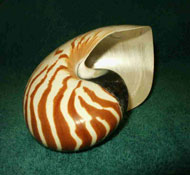 Magic Island Literary Works
Reviews of Hot Grudge Sunday,
A Paco and Molly Mystery by Larry and Rosemary Mild.
| | | |
| --- | --- | --- |
| Fist Edition | | Second Edition |
---
---
Mary Ellen Hughes,
Author of Wreath of Darkness,
A Craft Corner Mystery.
"
Hot Grudge Sunday
takes us on a delightful action packed ride. The story is full of surprises and kept me riveted. I'm already looking forward to Molly's next adventure."
* 1 *
Robin Hathaway
Agatha Award winning Author of ,
A Dr. Andrew Fenimore Series Mystery.
"
The Wild West
is a lot wilder whenever the Milds' tour bus arrives in
Hot Grudge Sunday
. Rosemary and Larry had me hanging by my fingernails throughout the trip. They also gave me an enticing glimpse of a part of America I've never seen. A great read."
* 2 *
Mystery Lovers Corner,
reviewed by Dawn Dowdle
(www.mysteryloverscorner.com)
I had not read any of Paco and Molly's adventures before
Hot Grudge Sunday
. That will be changing. I really enjoyed them and their adventurous spirit. I can't wait to read more! I highly recommend this book!"
* 3 *
Gumshoe Magazine,
Reviewed by F.L. Swinford.
"Inspector Paco LeSoto and Molly, the sleuths we met in
Locks and Cream Cheese
are back and what a pair. We love them. In
Hot Grudge Sunday
they seemed an unlikely couple, but they are a perfect match. In fact, it seems that in the interim between the first book and this sequel, Paco and Molly's friendship turned to romance and they are now married.
On their luxury bus Honeymoon trip touring from Denver to the Grand Canyon, they encounter bank robbers and a rash of accidents, which might well not be true accidents. Inspector Paco and Molly find themselves traveling with a very diverse group of people. There's an arrogant bully, Ray Symington, who is heading up a company tour for a group of employees. It appears that the accidents are being directed at Ray, and it's not hard to see why someone might hate him. He's easy to dislike, and when he asked for Inspector Paco's help and protection, Paco declines. This is his honeymoon and he has no desire to make it a working trip.
But when Paco and Molly also become victims, they decide to find out who and why someone is ruining their Honeymoon trip. They'd rather be lovey-dovey instead of being detectives, but are determined to find out who is behind the accidents.
There is no lack of suspects. All of Ray's fellow employees seem to have grudges and good motives for hating Ray. There's even a couple of senior citizens on the tour who might have some reason to hate him. Ray is easy to hate.
The reader gets to share the sights and delights of the Southwest while sharing the puzzle with all it's multiple parts that seem not to make sense or to fit together. The finale of this mystery will surprise you. Rosemary and Larry Mild have a real knack for pulling the bad guys out of a hat without the reader knowing who is the real villain.
As a resident of the Southwest, I enjoyed sharing the scenery with Paco and Molly. This second book in the series works well on its own, but it's even more fun if one has read the prior book.
I even learned a few things about the Southwest I did not know. I am looking forward to the next book featuring newlyweds, Paco and Molly."
* 4 *