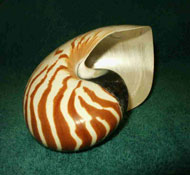 Magic Island Literary Works
Reviews of Honolulu Heat,Between the Mountains and the Great Sea
A sequel to Cry Ohana by Larry and Rosemary Mild.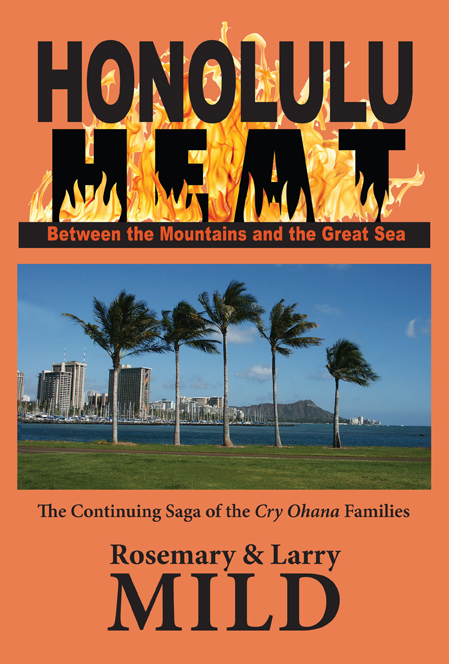 ISBN:978-0-9905472-3-5. Magic Island Literary Works
---
---
F M A M
Futures (mostly)Mystery Magazine
Hurricane Iniki has wreaked havoc on the Island of Kauai. Like many, Alex and his wife Leilani Wong escape to Oahu in the hopes of peace of mind and of course, ideally - safety. But life steps in. Their son Noah is like many young men - good but tempted by the "bad side." Before long Noah meets a girl, Nina Portfia and finds himself accused of murder. And to make matters worse is thrown into a Hatfield and McCoy top of feud between A Chinatown racketeer and the "Crime land Don" who happens to be Nina's father.
So many secrets. So much rests on a teenage boy. Noah has to prove he did not commit murder yet maintaining loyalty and not betrayal. Heavy load for a teen!
An exciting family style suspense. Filled with intrigue, action, and a beautiful setting, Rosemary and Larry keep you excited and thrilled not to mention on the edge of your seat as you join them on this thrill ride of an adventure. HONOLULU HEAT is a wonderful read. Highly recommend it!
On a scale of 1 to 5, I give it a 5.0.––Reviewer:Cynthia Lea Clark, Psy.D., Ph.D., MHt
Mysterical-E Magazine Fall Issue 2018
Readers are in for a treat! In addition to the wonderful stories Rosemary and Larry Mild contribute to Mysterical-E on a regular basis, this writing pair also produces some fine mystery novels. Their latest, Honolulu Heat, is another good example of their longer works. This sequel to Cry Ohana returns readers to the families in Hawaii whose adventures they enjoyed. They face hardships, accept new challenges, and manage to find love. Leilani and Alex Wong must deal with their idealistic teenaged son Noah's brushes with the law. After meeting Nina Portfia, Noah finds himself facing a murder charge and caught in the middle of a gangland feud. The writing is strong, as readers have come to expect from the Milds. Well drawn, engaging characters help make the book one that holds attention. The plot is well developed which keeps readers turning pages. The lush setting is detailed and vivid - another reason to enjoy this book.
Honolulu Heat is a book readers will want to put on their list.––Reviewed by Joe Demarco, editor and publisher of Mysterical-E