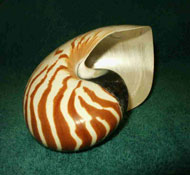 Magic Island Literary Works
Reviews of Cry 'Ohana—Adventure and Suspense in Hawaii
by Larry and Rosemary Mild.
| | | |
| --- | --- | --- |
| A Sugar Cane Field On Oahu. | | Mauka (mountain) view from Magic Island, a rainbow across the entrance to the Alawai canal. |
---
---
Readers Favorite
"I was hooked from the very first page. The chapters are short but there is plenty of suspense, intrigue, blackmail and betrayal. The characters are very easy to connect with. The descriptions of Hawaii are excellent. Adventure and suspense make this, a book you won't want to miss."
Reviewer's Note: Readers' Favorite contest awards four levels (Gold, Silver, Bronze or Honorable Mention Award Seal) in each of our forty Genre Categories.
Cry Ohana
won a Gold Seal Award, making Rosemary and Larry Award Winning authors. Learn more at http://readersfavorite.com."
* 1 *
| | |
| --- | --- |
| | Mystery Books Site, Reviewed by Edie Dykeman, BellaOnline's Mystery Books Editor |
"
Cry Ohana
was written by husband and wife team Rosemary and Larry Mild. They are the authors of the popular Paco and Molly Mystery Series. The beautiful setting, engaging characters, and lively plot combine to bring readers a story that is literally difficult to put down. The 405-page novel deftly moves between the characters and their stories concluding with a satisfying finish. It is an engaging story of tragedy, hope, and unconditional love."
* 2 *
| | |
| --- | --- |
| | Internet Book Database: Reviews |
AND
Bestsellers World.com
Where reading is fun.
AND
Buried Under Books
Tales of a former indie bookseller
AND
Mysteries Galore.com, The Mystery Starts Here!

Reviewed for all four sites by Patrica Reid AKA "happyruby"
"
Cry Ohana
is an action packed story that will keep the readers guessing whether there will ever be a happy ending. The setting is beautiful and tells a story of Hawaii's customs and scenery that add a lot to the story."
* 3 *
Midwest Book Review
Book Lover Resources
Margaret Lane, Reviewer.
"Shame can tear families apart, and murder can obliterate them.
Cry Ohana: Adventure and Suspense in Hawaii
tells the story of a Hawaiian family who through a string of tragedies finds their family torn apart. But when the need to find justice, the family struggles to reunite. A story of family and reunion for the betterment of it all, and dedicated to Hawaiian culture,
Cry Ohana
is a choice pick, highly recommended."
Reviewer's Note:You can also view the review by visiting: http://www.midwestbookreview.com/rbw/oct_10.htm and clicking on "Margaret's Bookshelf."
* 4 *
Mainly Mysteries ... because Reading Matters, Reviewed September 19, 2010 by Sid Weaver.
"Rosemary and Larry Mild bring us a struggle that makes such a compelling story. They mix into the tale a rich Hawaiian culture with Hawaii's ethnic mix of different people. Chase scenes and plot twists abound in this exciting story. We are given murder and blackmail as well as human pathos and drama in abundance.
Cry Ohana
is an exciting and poignant story rating a "9" of 10 on the Weaver meter."
* 5 *
FRESH FICTION, Reviewed by Tanzey Cutter, Posted August 10, 2010
"Tragedy drives this family apart; can danger finally bring them together?"
"Cry Ohana vibrates with local color... but danger lurks everywhere—at a Filipino wedding; at a Maui resort; and amid the Big Island's volcanic steam vents. Blackmail and betrayal erupt as the family struggles to reunite and bring down the killer.
"I loved this story! The authors write with such eloquent detail, you can almost feel the island breezes and see the breathtaking scenery. I've been to Hawaii numerous times and lived there as a child, so I was familiar with many of the places described. This is an uplifting story of family and love, as well as being an extremely suspenseful novel with a very satisfying ending."
* 6 *
BOOK LOONS, Reviewed by Mary Ann Smyth
"Cry Ohana
read quickly and I enjoyed it. It took me on a tour of the Hawaiian Islands and introduced me to their diverse ethnicity. The characters were easy to get to know and I wouldn't mind meeting those resilient kids. The boy needs his family and a sense of permanence. Will he find it? Will he and his sister reunite? And, of course, will the baddie get his in the end. Good questions for a good read. At times, this novel felt like a young adult's. There are a few scenes that qualify it for adult fiction, but this is incidental in the overall reading of the book."
* 7 *
Futures Mystery Anthology Magazine, November 2010 issue.
Reviewed by Dr. Cynthia Lea Clark, Psy.D.
"Cry Ohana
is a colorful romp through Hawaii. Rosemary and Larry Mild paint beautiful pictures of the countryside and local flavor. You can see the bakery, smell the goods. Ummm. You can feel the fright and terror of Kekoa.
Cry Ohana
is well written and enjoyable. On a scale of 1 to 5, I give it a "4.7"! out of 5."
* 8 *
Reader Views, Reviewed by Leslie Granier.
"Overall, I enjoyed
Cry Ohana
. Selecting Hawaii as the setting was an excellent idea. The authors drew me in with their detailed descriptions of the beautiful scenery. The main characters are likable and I truly felt the realness of their pain as well as their happiness.
"Cry Ohana is a suitable book for people sixteen and older. The plot is entertaining and unique. There are secrets between the characters as well as a presiding air of mystery and intrigue. The overwhelming theme of the story is that obstacles can be overcome, but only if the person is brave enough to face them instead of hiding from them."
* 9 *
I LOVE A MYSTERY Reviews, Reviewed by John A. Broussard.
"No car chases in
Cry Ohana
, but there are a few foot chases, as the young boy manages to elude his pursuer. The novel also turns out to be a Baedeker of Oahu, with visits to its historic sites, famous buildings, malls, and miscellaneous other locations in the city and surrounding countryside, with a side-trip to Kilauea Volcano on the Big Island thrown in for good measure. Nor are local customs neglected, showing up as cockfights, mochi pounding, taiko-drumming, and local food ranging from huli-huli chicken to haupia cake. The principal characters are representative of the ethnic and cultural mix of the Islands: Native Hawaiians, Japanese, Chinese, Filipinos and even a few haoles (Caucasians). The haoles are almost invariably the bad guys, while everyone else emerges as ambassadors of aloha. The Milds have managed to turn a suspense novel with many coincidences, loose strings, mistaken identities and the frantic attempts of a murderer to cover up his crimes... plus three romances... into an entertaining thriller with strong emphasis upon the local scene."
* 10 *